Client Blog Spotlight: Branded Merch For Fun & Games All Year Long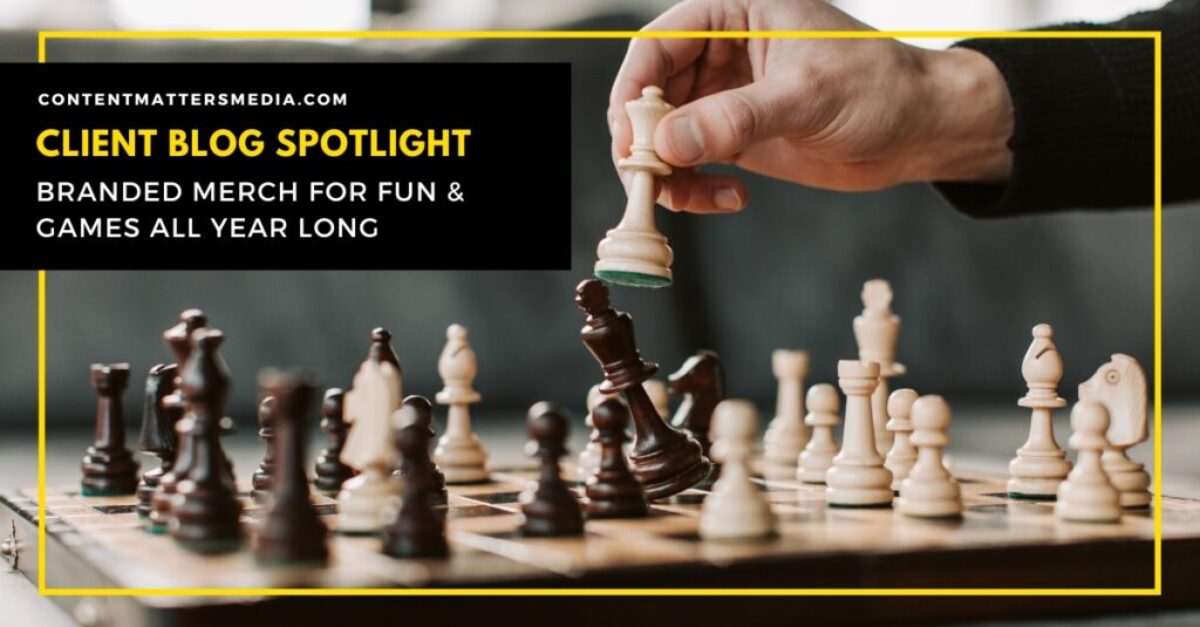 For brands that want to be associated with fun and good times, adding games to the branded merch lineup is smart marketing. Board and tabletop games are experiencing a resurgence. In fact, there's a "golden age not seen since the '80s," according to industry experts in this Washington Post article.
What's more, The Post reported that the global board game market has an estimated value of $11 – $13.4 billion and is projected to grow by another 7 – 11% within the next five years.
Bottom line: Games are hot. That's why we wrote Branded Merch For Fun & Games All Year Long for the Corporate Specialties blog. In the story, we curated three games that not only make logos sparkle but also entertain all who play.
Publishing this kind of content improves SEO and gives Google more data about the products and services you provide, which improves organic search results. And when you integrate the content into your sales process, you reap even more benefits.
To see how we tapped into the trend and provided ideas for how advertisers can align their brands with all the fun that games provide, read the post here.
Takeaway: Content matters. To change the perception from commodity broker to promotional marketing agency, the way we talk about product must also change. Blogging is the natural way to add storytelling into the sales process without it being overly salesy.
Client Blog Spotlight: Branded Merch For Fun & Games All Year Long #casehistory #contentmatters
Click To Tweet
---
What's Next: Forget spamming your email list with sales flyers. To keep clients from ordering off Amazon or shopping Custom Ink, you need the right kind of content that effectively supports the sales process and showcases the value you add. We can help. Contact us here to get started.
Feedback: What did you think of this article? Do you publish product-focused blog posts? If so, how are you using these posts to support the sales process? We'd love to learn more about your experience as well as how this article resonated with you. Drop us a line here and let's get the conversation going.
Like this? Please share it on social media so others can benefit, too.