Client Blog Spotlight: Six Branded Merch Items Students Will Cheer About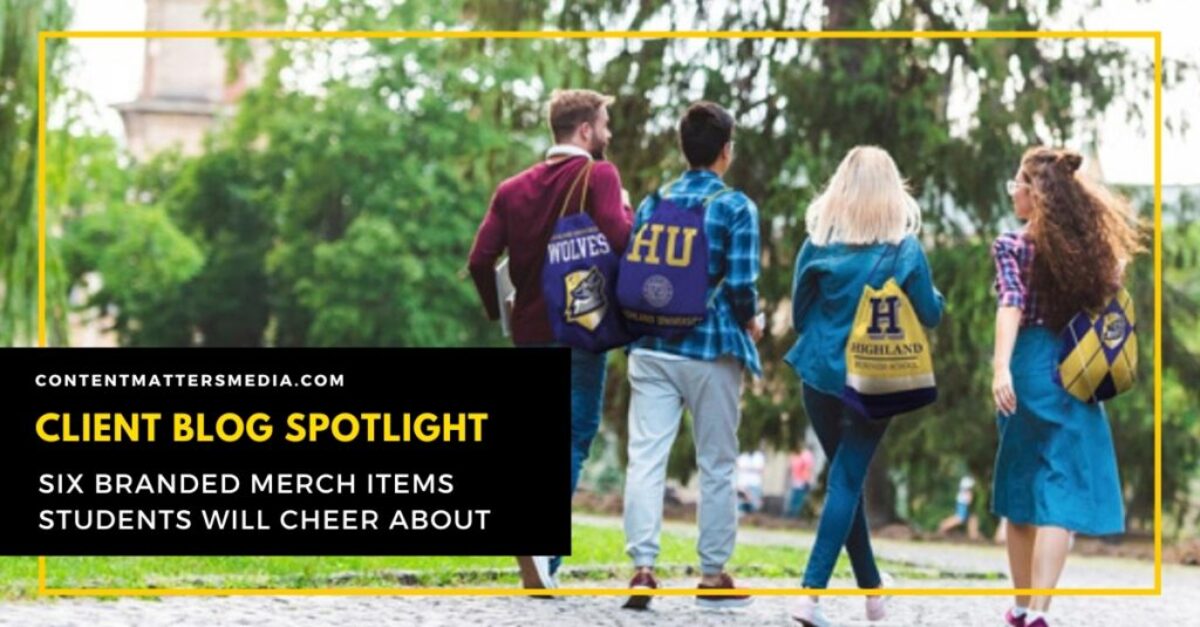 From the sorority or fraternity house to the dorm, from the pre-game festivities either on campus or at home, school spirit branded merch always brings students together and gives them a sense of community. And this feeling lasts long after graduation. Just ask alumni who still have a collection of t-shirts, caps and koozies. (That's us!)
In the Corporate Specialties article School Spirit: Six Branded Merch Items Students Will Cheer About, we hand-selected six school spirit items that undergrads and alumni alike will want to fill up their megaphones with. Plus, integrating this kind of content into your sales process can get your sales "fired up up up – fired up!"
To see the collection of school logoed rally towels, pennants, totes, performance camo tees, pins, hats and scarves, check out the article here.
Takeaway: Content matters. To change the perception from commodity broker to promotional marketing agency, the way we talk about product must also change. If you want to give website visitors something to cheer about, blogging is the natural way to add storytelling into the sales process without it being overly salesy.
Client Blog Spotlight: Six Branded Merch Items Students Will Cheer About #casehistory #contentmatters
Click To Tweet
---
What's Next: Forget spamming your email list with sales flyers. To keep clients from ordering off Amazon or shopping Custom Ink, you need the right kind of content that effectively supports the sales process and showcases the value you add. We can help. Contact us here to get started.
Feedback: What did you think of this article? Do you publish product-focused blog posts? If so, how are you using these posts to support the sales process? We'd love to learn more about your experience as well as how this article resonated with you. Drop us a line here and let's get the conversation going.
Like this? Please share it on social media so others can benefit, too.