Client Blog Spotlight: Employee Onboarding Programs New Hires Love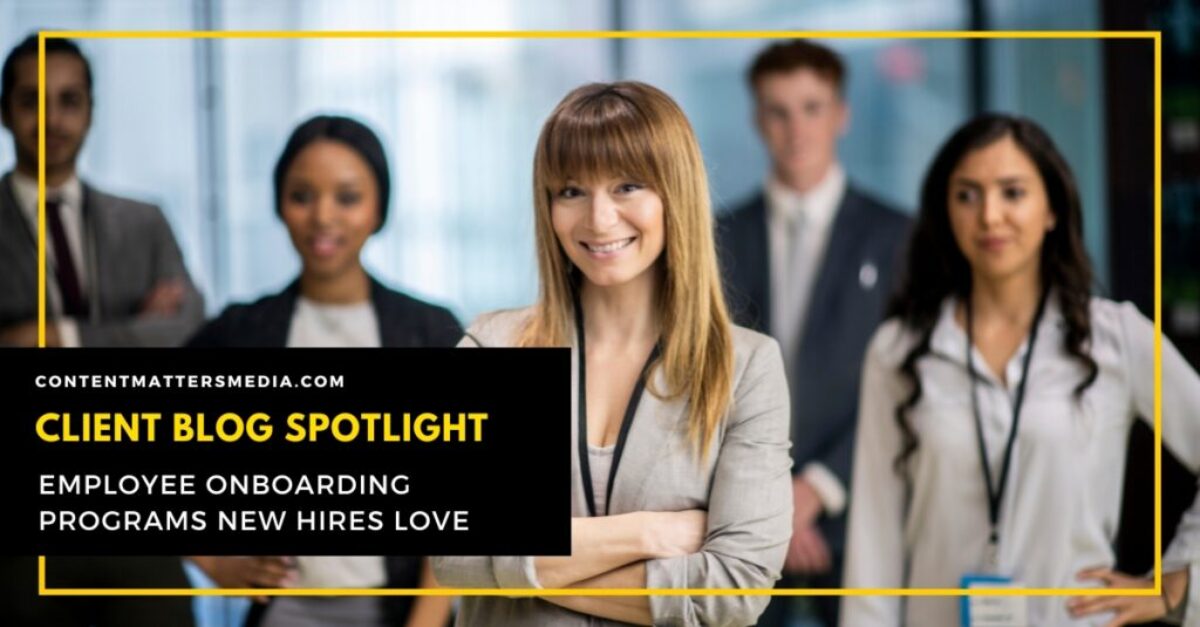 I first wrote about employee onboarding programs on the Corporate Specialties blog back in 2016, and this has been one of the blog posts that we've wanted to update all of 2022 but other projects keep taking priority. Well, we finally got our wish and were able to give the post Create An Employee Onboarding Program—With Merch—That New Hires Will Love a proper refresh.
Originally, the post was written with data and links to articles from 2016. Made sense at the time. But after a couple years, the info became dated and the post lost relevance. Since creating employee onboarding programs is such a popular offering for Corporate Specialties, this was an important blog post to revitalize so the sales process could be properly supported with pertinent content.
The goal for this update was to create a more evergreen post, meaning the topics and tips shared will remain relevant over time. So, we updated to a modern featured image, stripped out old data and reworked the text to be less dependent on outside sources.
But to keep it fresh, we added a section with three products that are ideal employee onboarding gifts. Moving forward, it will be easy to update the products section as new merch is introduced and old pieces are discontinued.
The result is a foundational piece that plays an important role in how Corporate Specialties talks with clients about employee onboarding programs. Not only does the post give tips on how to get employee onboarding right from the start, but it also gives product inspiration so that customers can visualize how their own program can come to life. See how it all came together here.
Takeaway: Content matters. As does showcasing your client work. Part of supporting the sales process includes building out a robust selection of blog posts that talk about the success you've had with clients. They want social proof of your expertise, and blogging about your creative campaigns is one way of giving them what they need to be comfortable to make a purchase.
Client Blog Spotlight: Employee Onboarding Programs New Hires Love #casehistory #contentmatters
Click To Tweet
---
What's Next: Want to add client spotlights to your blogging lineup? Let's chat. We can develop the client questionnaire, conduct the interviews and create blog posts that make your skills shine. Contact us here to get started.
Feedback: What did you think of this article? Do you publish client spotlights or case histories of your work? If so, how are you using these posts to support the sales process? We'd love to learn more about your experience as well as how this article resonated with you. Drop us a line here and let's get the conversation going.
Like this? Please share it on social media so others can benefit, too.