Client Blog Spotlight: Stephanie Law's Brand Building Laser Cut Frames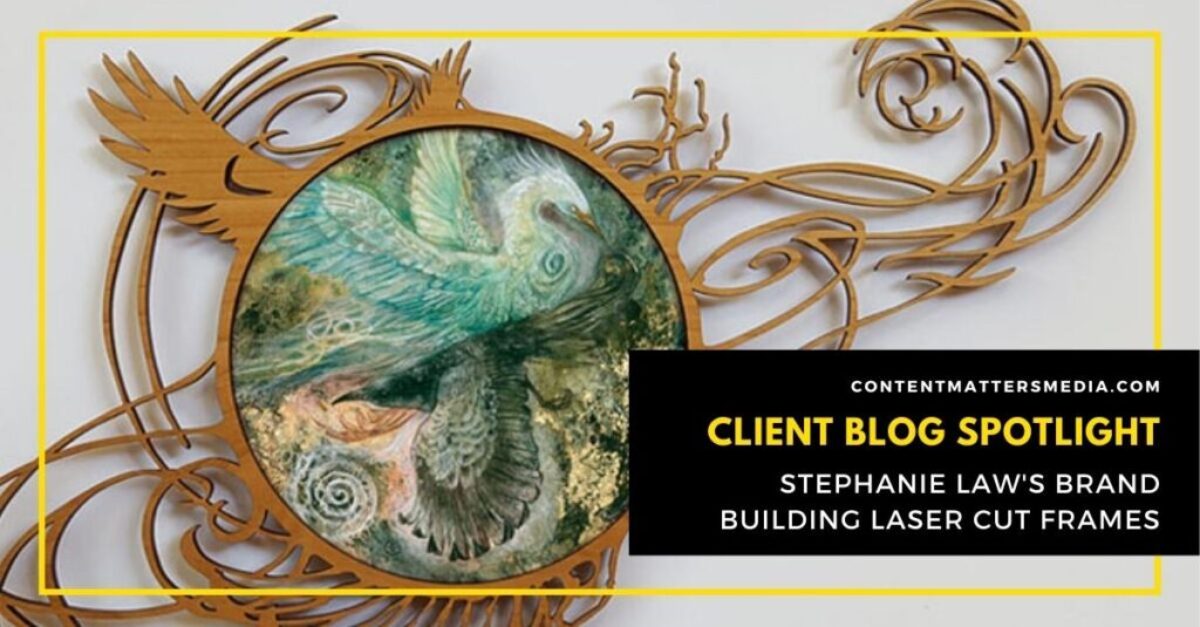 When you see a piece of art by Stephanie Law, you know it's exclusively hers. She draws viewers in by interweaving texture, watercolor, gold and silver leaf, and ink. If that weren't enough, she then intricately layers pieces with resin and adds her signature flair with custom laser cut frames. The result is not only a beautiful and unique piece of art but also a firmly established brand unlike any other.
In this Maker Spotlight on the Ponoko Blog, I chat with Stephanie about how she has carved out a unique niche for her artwork and successfully incorporated laser cutting into the final product. By properly framing her image (literally and figuratively), Stephanie has built an unmistakable brand that actually makes people stop on the street to take a closer look.
I've wanted to write about Stephanie's art for some time because not only are the ethereal scenes she paints gorgeous but also the shapes she implements into the laser cut frames are truly breathtaking. You've got to see it to believe it –> right here.
Takeaway: Content matters. As does showcasing your client work. Part of supporting the sales process includes building out a robust selection of blog posts that talk about the success you've had with clients. They want social proof of your expertise, and blogging about your creative campaigns is one way of giving them what they need to be comfortable to make a purchase.
Client Blog Spotlight: Stephanie Law's Brand Building Laser Cut Frames #casehistory #contentmatters
Click To Tweet
---
What's Next: Want to add client spotlights to your blogging lineup? Let's chat. We can develop the client questionnaire, conduct the interviews and create blog posts that make your skills shine. Contact us here to get started.
Feedback: What did you think of this article? Do you publish client spotlights or case histories of your work? If so, how are you using these posts to support the sales process? We'd love to learn more about your experience as well as how this article resonated with you. Drop us a line here and let's get the conversation going.
Like this? Please share it on social media so others can benefit, too.