Client Blog Spotlight: Warm Up Apparel Promos With Corporate Outerwear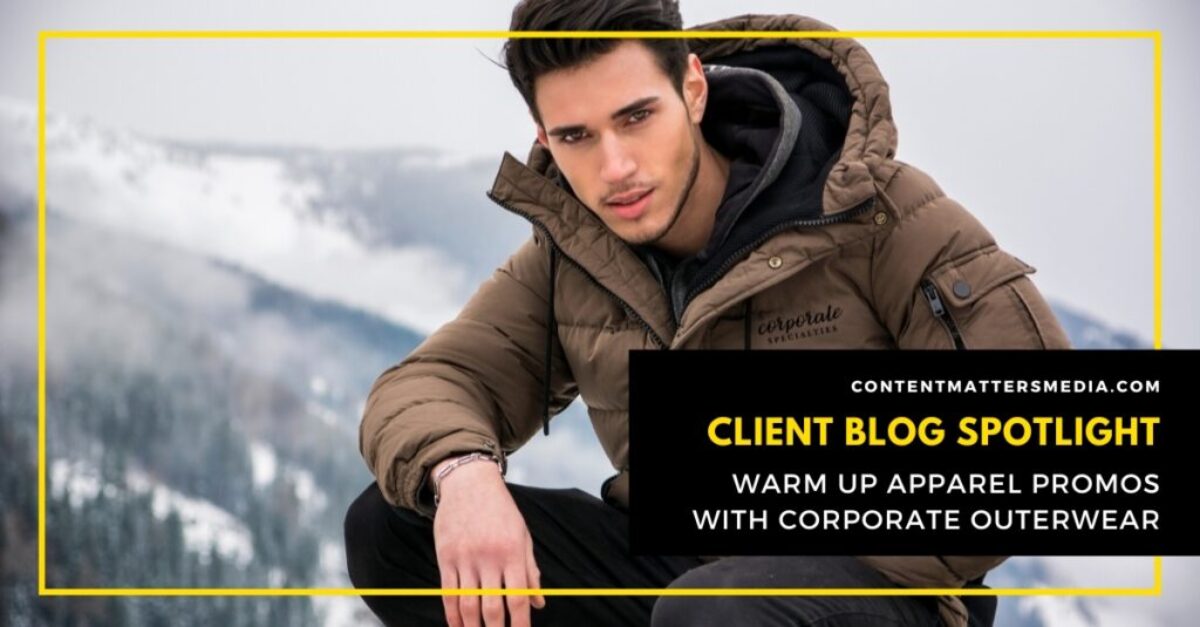 If you want to warm up apparel promos, corporate outerwear is hot. Rightfully so. Since 70% of consumers keep their corporate outerwear for a year or longer (16 months average), these garments generate 6,100 impressions throughout their lifetime. 🔥
In the Corporate Specialties article Warm Up Apparel Promos With Outerwear, we curated a selection of diverse outwear products that showcase the wide variety of styles, materials and price points available. Additionally, we included modern fits (think bombers and shackets) along with traditional favorites (vests and waterproof jackets), brand names (Nike, Eddie Bauer and Carhartt) and 100% customizable pieces (Hexa|Custom). The result is a hot list that will warm up any wintertime promo. Read the post here.
Takeaway: Content matters. To change the perception from commodity broker to promotional marketing agency, the way we talk about product must also change. Blogging is the natural way to add storytelling into the sales process without it being overly salesy.
Client Blog Spotlight: Warm Up Apparel Promos With Corporate Outerwear #casehistory #contentmatters
Click To Tweet
---
What's Next: Forget spamming your email list with sales flyers. To keep clients from ordering off Amazon or shopping Custom Ink, you need the right kind of content that effectively supports the sales process and showcases the value you add. We can help. Contact us here to get started.
Feedback: What did you think of this article? Do you publish product-focused blog posts? If so, how are you using these posts to support the sales process? We'd love to learn more about your experience as well as how this article resonated with you. Drop us a line here and let's get the conversation going.
Like this? Please share it on social media so others can benefit, too.